▶ Ski Training Program for International Students at Mt. Daisen (February)

This annual ski training program is jointly organized by Shimane University and Tottori University in the aim of deepening friendship among international students from both universities and communing with nature in winter season.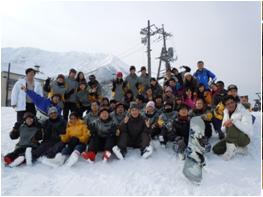 See reports from the past ski training for more details.

Ski Training Program in February 2018
Ski Training Program in February 2017
Ski Training Program in February 2016
---
▶ Feild Trip for International Students (Ohnan town, Shimane) (September)

With the purpose of promoting international students' understanding of Japanese culture and warmhearted humanity, the trip gives the participants many opportunities of communicating with Shimane locals including elementary and high school students, enjoying one of the Japanese traditional performing arts, Iwami Kagura, visiting Japanese sake brewery as well as homestay with local farmers. The trip takes the participants to Ohnan town in Shimane where good old Japanese traditions still exist with unspoiled nature.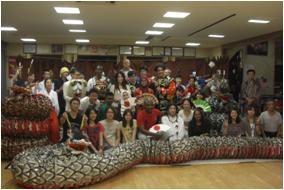 See report from the past trip for more details.

Field Trip for International Students in Ohnan Town 2017